Local brew of Ogasawara, "Rum & Passion Liqueur"
The first settlers came to Ogasawara in 1830, 5 of which were Westerners and 20 from the islands in the Pacific. Among them, a man name Nathaniel Savory started business with whaling ships of the U.S. and other countries in the Pacific Ocean using rum made from distilled sugarcanes. In his homeland of the state of Massachusetts in the United States, it is said that there were 60 rum distilleries.
After the Ogasawara Islands became Japanese territory, the settlers made rum from sugarcanes and it became an important agricultural product. The byproducts made in that process were used for the production of "awazake" and "mitsuzake". Awazake was a liquor made by gathering and fermenting the bubbles that developed when making Shiroshita-to (a crystallized raw material sugar), and then distilling them. Mitsuzake was made by adding tepid water to the syrup created when remanufacturing sugar and fermenting it in a warm environment.The rum of Ogasawara was created as a product to help revitalize the village with such unique historical backgrounds. It is a local liquor with 40% alcohol content.
The Passion Liqueur is also a local liquor made by adding the juice of Ogasawara's passion fruit to the rum, with 12% alcohol content.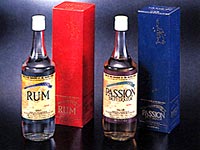 Rum
720ml ¥1,800-
300ml ¥1,000-
Passion Liqueur
720ml ¥2,000-
300ml ¥1,000-
※These are prices (tax included) within the village.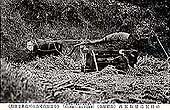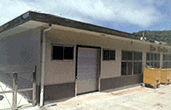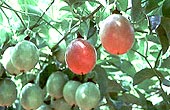 Ogasawara Rum/ Liqueur Co.
Aza-Hyougidaira, Hahajima, Ogasawara-mura, Tokyo
〒100-2211 TEL/FAX:
04998-3-2008
Website:
http://www.oga-rum.com/

Please contact here for orders and questions
TEL:
04998-3-2111
 FAX:
04998-3-2119